In my first confession in about a month – I know, I know, we had another fundraiser for work that dominated my life for the past few weeks – I'm going to dive into the deep, dark depths of it all. This is probably one of the most personal posts I've written, and I've almost written it a few times before, ultimately opting to scrap it and save it for later. I think later is now.
I know I've gained a few new followers lately – hi, how are you? Nice to have you here! – so as a recap, I live with my partner of two years, and we share custody of his six-year-old daughter, known in here as J. We aren't married at this point, though I think that'll come eventually, and I don't have any biological children of my own. Just J.
As you might've noticed from some of my previous posts, it's a balancing act. Some days are really awesome, and some days suck; we still rehash some of the same old struggles, and other times we're definitely making progress. That's life with any child, bio or step I suspect. Most of the time, I'm enjoying the experience, but there's one thought in the back of my mind that I've yet to come to terms with. Eventually, I believe I would like to have a child with my partner, and I know he's open to the idea as well. So far, so good, right?
Well, no. I have this lingering sadness in my heart about it, this nagging pull that maybe it isn't a good idea because it just won't be so special for him. That sounds weird. But again, I've never experienced pregnancy and labor, and would sincerely hope the occasion would be special and unique and remarkable. I worry that my partner will feel less mystified, less overjoyed because… you know.. been there, done that. Alright, I know what you're thinking.
Plenty of people have multiple kids (in and out of blended families), and second and third and fourth and whatever children get as much of a special, memorable experience as their older siblings. Maybe that is true for some couples. But here's a personal recap. I have two older sisters, both were baptized. I wasn't. I'm not religious in the least, but my parents just kind of… forgot?… to baptize me. A better example: both of my sisters have baby books. I have one, but only the first page is filled out. Ouch, parents. Ouch.
It's possible this fear or reservation is completely unfounded. My partner is lovely and he has remarked that he would truly enjoy having a child on a PLANNED timeline (instead of unplanned, as J was) with a person he intended to be with forever. That's nice. But on occasion, he'll remark on something related to J's birth – "her pregnancy was so difficult, I had to ride with her to work every day" or "I never want to see Domino's Pizza again, it's all she ate, I'm surprised J didn't have pepperoni for eyes" or "I'm so glad your sister is a doula, the nurse at the hospital for J was such a strong advocate against a c-section that I bought her flowers later." Awkward. It's admittedly a painful thing to hear… these are experiences that he's already had and will remember forever. It's hard to wax joyous over these stories about baby J knowing that she was carried by his ex. He's already been to his first birthing class, and he'll know almost everything well before I would. It makes me sad to not experience something this monumental together, and it would crush me to feel like something so new and different for me wouldn't have the same impact on him.
This is definitely a tough post for me to write, but still really important. I'm not sure if other steps out there feel the same way, but I'd love to hear from any of you about your thoughts on having kids with your significant other as a step parent – even if you had kids previously. Obviously these thoughts are probably going to linger for a long while; I suspect several years until we're actually at a point where we'd actively consider a child of our own. Time to embrace the awkward discomfort of it all, and keep on stepping… or step parenting, I guess.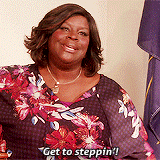 Until next time, stay not-so-wicked, stepmothers.